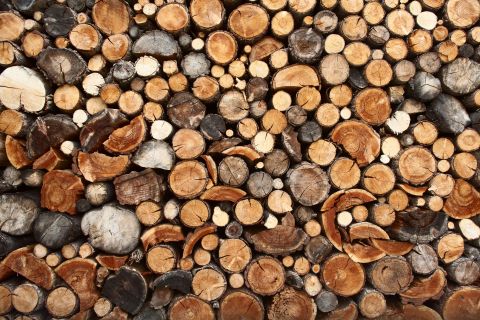 10 tips for getting the most out of your wood fire
2 min read
Simple tips to ensure you get the best burn from your Masport wood fire
If you've recently installed a wood fire (or you're thinking of putting one in), you might be wondering which kind of wood is best to use in order to achieve the best burn.
To get you started, we've put together 10 simple tips for how to source and use your wood. Follow these, and we guarantee you'll be happily warming your toes in front of your wood fire for many years to come.

1. Plan ahead
Stock up on wood 6-12 months before you intend to use it. So, if you're planning to put a wood fire in for this winter, the time to source your firewood is now!

2. Use hard wood
Using hard wood ensures a longer, more stable burn resulting in a cosy home that's efficiently heated.

3. Select dry, hard wood
The drier your firewood, the longer and hotter your fire will burn. For that reason, it pays to be fussy about which firewood you buy – and to choose the driest wood available.

4. Choose sound, solid wood
To ensure the best burn, take care to avoid firewood that has rotten areas or excess bark. A good way to tell if wood is ready to burn is to look for signs of radial cracking at the end of the log.

5. Split larger logs before you store them
Doing this will assist the logs in drying out more quickly, leading to a better burn.

6. Never use seaborne driftwood or chemically treated timber.
The salt residue on driftwood can compromise the performance of your firebox. Chemically treated timber can also affect your wood fire's performance – and have consequences for your health.

7. Stack fuel loosely in a dry place
By stacking your firewood loosely, air is able to pass freely through the pile. This reduces the likelihood of your logs rotting and also speeds the drying process.

8. Cover the top and two sides of the stack
Wet logs don't burn efficiently, so protect your firewood from moisture and rain by partly covering it (especially on exposed sides). Ensure you leave at least one side uncovered (but protected from rain and snow) to enable free airflow.

9. Use fuel in order
Use your oldest firewood first as – if stored well – it will be the driest wood in your pile.

10. Have your wood fire professionally checked and serviced before winter begins
Ensuring your fireplace is in tip top condition will give you the peace-of-mind that it will perform consistently and keep your home warm throughout the cold months.

Thinking about installing a wood fire in your home? Masport offers a comprehensive range of quality, New Zealand-made wood fireplaces. See our full range here.